ॐ
Actualize Your Compassionate Nature...

It is a blessing to be called to a life of compassionate service
in the natural healing arts.

To be an instrument of a caring universe.

To consciously accelerate one's evolution
through a life of dedicated service.

To take personal responsibility
for the healing of humanity.

To live in integrity with one's most cherished beliefs of
the sacredness and unity of all life.

Study with Bruce Burger, MA, Author of
Esoteric Anatomy: The Body as Consciousness
Founder, Heartwood Institute
Board Certified Energy Medicine Practitioner, BCPP


---
---
ॐ 2022 Workshop Schedule
ॐ
---
---
Zoom With Bruce!
More Workshops Coming In The Spring!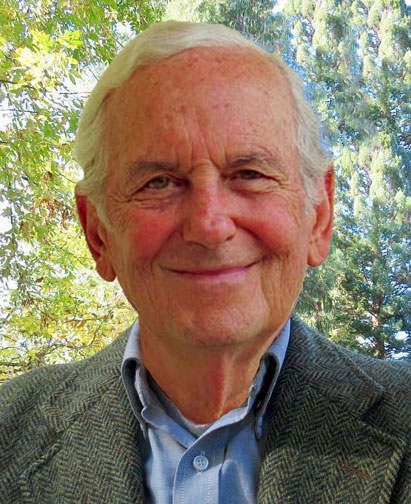 Bruce's Passion Is The Expression Of
The Realization Of The Divinity and Unity of All Life


---
---




Transformational Therapy

Bruce has evolved a unique approach to Energy Medicine. Even if you have earned APP, RPP, or BCPP certification you will receive profound benefits from the depth of insight and effectiveness of the techniques offered in this hands-on Polarity Therapy Energy Balancing training.

Bruce's talks and approach rooted in a constant focus on Unitive Consciousness will excite your passion for Energy Medicine, inspire your practice and invite you to personally enjoy a higher level of vitality, lucidity, well-being and Self-realization.

---

Ananda College New Horizons Gap Year Program



Introduction to Energy Medicine, Hands-On

September 15-17 2022


Expanding Light Retreat
Nevada City, California



This special three-day

Hands-On

healing intensive will be held all-day, for three days in a row. You'll learn the body's esoteric anatomy, how to channel healing energy, Vedic mantras, innate inner knowledge, and how to awaken higher consciousness that allows you to begin to heal yourself and others.

You will learn a powerful Sattvic Energy Balancing Session.

Learn More...










Polarity Health Building Vision Quest Cleansing Diet:






The Polarity Therapy Diet Can Be Approached As A Vision Quest.


The word sacrifice means to make sacred. In the polarity diet we sacrifice our ordinary eating habits to cultivate more receptivity to the innate intelligence of nature and the cosmos for healing insight, liberating realizations and bodily renewal.

The Polarity Cleansing Diet is a fast for the ego and a feast for the spirit. The diet can be used spiritually as a quest for vision and a means to contact a higher intelligence within, for guidance and healing.

Set an intention for the diet to facilitate a breakthrough in your life! What ever it is that is blocking you, you don't have to know what it is, or where it came from. Spiritual healing is miraculous! Your intention will manifest a breakthrough, as you communion with a higher resonance of your own innate intelligence.

The polarity diet is a "sattvic" diet. Sattva is the Sanskrit word for Being, Truth, "God" the creative intelligence and source of equilibrium in nature. A sattvic diet facilitates more coherence and harmony in our energy body enhancing our receptivity to the healing potency of the Soul.

The nature of atman the divine within is lucidity . . . this sattvic diet dramatically enhances our lucidity and the profound well-being that flows from attunement to our Divine Self.

This regime will purify your body, harmonizing and concentrating your vibration . . . uplifting your being into attunement with a healing and revitalizing spiritual potency.

The experience of renewal of dramatically enhanced mental and emotional clarity, physical well-being, and spiritual presence is meant to be educational.

Your experience of wholeness is meant to encourage you to cultivate an everyday life-style that promotes this quality of spiritual attunement and personal well-being.




Polarity Health Building Cleansing Diet:




Zooms, 8:30 am- 11:00




Orientation and Energy Exercises at your convenience on YouTube....





Daily: Check-in, Support Circle, Questions and Mantra Yoga...

Can be replayed from Zoom at you convenience.








---

---




Somatic Emotional Clearing:

Counseling For Bodyworkers

Transformational Therapy




Date to be announced...




6 Thursdays 9:30-5

or replayed from Zoom at your convenience

A Unique Synthesis of Transpersonal and Somatic Psychology

Join Bruce Burger MA, BCPP
founder of the legendary Heartwood Institute
and author of Esoteric Anatomy: The Body As Consciousness


Immerse yourself in liberating Unitive Consciousness

Former Students only $94.


Scholarship Tuition... For Those In Need Only $47.




Learn to safely, gently, resolve, stress, shock and trauma.


* Topics Include...
* Holding Sacred Space
* Ethical responsibilities of a Privileged Relationship.
* Health Building our limited scope of practice.... Only working with healthy clients who are able to take responsibility for their wellbeing.
* Client Directed Therapy and Active Listening.
* Facilitating the negotiation of resources and intentions with clients.
* The Healing Power of Therapeutic Presence
* How to Use Sattvic cradles and Parasympathetic Innervation to facilitate states of deep relaxation and wellbeing.
* Recognize signs of possible retraumatization and prevent retraumatization using breath, presence, parasympathetic innervation and guidance into resources.
* Facilitate the clearing of stress, shock, trauma and emotional armoring.
* Facilitate the experience that it's safe for the client to breathe... safe to be fully present in their bodies... safe to be fully alive.
* Facilitate Sensation Based Awareness, Titration, Pendulation.
* Theomorphic Step-Down and Emotional Armoring
* Dr Stone's powerful hands-on Sympathetic NS release
* Dr Stone's powerful hands-on Parasympethic NS Innervation
* Renegotiate and reframe the subconscious through metaphor
* Facilitate Rescuing The Inner Child and Etheric Plane Communication protocols.
* Facilitate Cutting Cords and Envisioning Future Self.



* Mantra Yoga:
Immerse yourself in liberating Unitive Consciousness with Bruce as we contemplate
some of life's deepest questions and explore
the divine realizations available to us through the wisdom and sonic practices of ancient India.

Join us for this Life Enhancing Transformational Healing Journey




If you need a partial scholarship...Let me know what you can afford...I am not in this for the money... bruce@weare1.us



Somatic Emotional Clearing
9:30 Mantra Yoga, 10:30 Somatic Principles, 11:00 Demonstration of Somatic Session, 12:00 Questions, Discussion.
2:00-5pm Lead-through repeated twice: Students give and receive session, 5:00 Check-in, questions, feedback.


2 practice sessions outside of class required weekly + 1 hour pre-class homework weekly




Students will receive study guides, full access to lead through videos and videos of classes for review.

Students may take classes live to participate in Q&A's or at their convenience.




Students who complete the above requirements, answer a take-home review, and do the required outside sessions will earn a certificate of achievement.





If you need tuition aid or a scholarship to attend... email, bruce@weare1.us and indicate what you can afford to pay.

Questions?


email bruce@weare1.us,


Phone (707) 923-3387


WhatsApp 7072238049







Namaste Friends:
Good question... Hanna who asks what do I mean by "modular" classes?
Modular may be defined as…"a number of distinct but interrelated units which comprise a larger whole"

I will be using a combination of live and recorded classes.

Module 1 Mantra Yoga: 9:30-10:30 Mantra Yoga…Live Class will be recorded & you can replay it when convenient.
Module 2 Energy Medicine Principles & Practices: 10:45-11:30, Live Class will be recorded & you can replay it when convenient.
Module 3 Energy Medicine Session Demonstration: 11:45-12:45, Live Class will be recorded & you can replay it when convenient.
Module 4 Energy Medicine Demonstration Replay/Lead-Through 2:00-3:00 Recording of previous session demonstration which can be played at your convenience before next class.
Module 5 Energy Medicine Demonstration Replay/Lead-Through 3:20-4:20 Recording of session demonstration which can be played at your convenience before next class.
Module 6 Live Check In and Questions 4:30-5:00… Check-In & Questions will be recorded & can be replayed at your convenience.
Class will end between 5 & 5:30

Modules 1, 2, 3 & 6 are available on line at any time for your viewing.



You will be required to give and receive each of the weekly energy balancing sessions...
and then to give at least one more, hopefully two...of the weeks energy balancing sessions before the next weeks class.

I hope this clarifies things...Please don't hesitate to contact me with your questions…















Our Programs Earn Certification:

American Polarity Therapy Association: APP-Associate Polarity Practitioner

International Polarity Education Alliance:EPP- Energy Principles Practitioner, and PTP- Polarity Therapy Practitioner

National Certification Board For Therapeutic Massage & Bodywork:

Board Approved Continuing Education Provider (CEH): Number 451667-11 , Expires 7/1/2023




---




---

Dear friend,


if you are at all inclined to study with Bruce, I have to persuade you!!!


You absolutely need to do it!!!


This was my fourth course, going deeper every single time.


Honestly, I mostly wanted to be in presence of this incredible teacher and a part of the divine community he creates.


The work by itself is not just an amazing tool for any and all kinds of trauma healing you might come across but also a huge leap on your path of personal growth.


You will feel so much more whole, awakened and aligned with your purpose! You will be charged and ready to put this work into practice.


The healing of a wounded inner child and his/ her rescue to safe and loving environment is my favorite part of Polarity Therapy. Our hurts and long time buried traumas don't need to be part of our present experience. You will learn how to release them and how you can be free to thrive right now.


The classes are being held outside the holy town of Tiruvannamalai, just at the base of sacred mountain Arunachala. This by itself is like nothing else I ever felt.

I can not recommend this course enough!!! The depth and profoundness of it blows my mind every time!! No matter if you are an established body worker or a newbie, you will benefit immensely.

So many gifts, so many friendships and many many true deep healings happen here.

See you in Tiru next year!!!!

Love and Namaste to all you Goddesses and Gods!!!
🙏🙏🙏

Radka




---

---

Testimonial:

"Bruce's Energy Medicine and Somatic Emotional Clearing workshops are really a life changing experience for personal growth as well as for your healing arts practice. What stands out most is the compassionate sacred space that is held for everyone to explore their own healing journey as well as the wisdom of learning from a heart-centered teacher with several decades of professional experience. The first time I saw Bruce Burger at Heartwood Institute, the healing arts school he founded, I knew I wanted to study with him because of the light and energy in his eyes. Its wonderful study with someone who has a depth of many years of spiritual practice that you can feel in the space.

I just attended the Somatic Emotional Clearing workshop and was struck by how profoundly deep these therapies are to get right to the root layer of what causes our pain and dysfunction. I really resonate with the Somatic psychology approach that informs the work. Many years ago I attended the Polarity courses and regularly integrate the techniques into my massage and bodywork practice as well. Very affordable rates for classes too!"

Pranada

---

Elevating, Awesome Newsletter!



---



Testimonial
"Words can not do justice to the profound transformative experience that transpired over three weeks with Bruce in India. I had taken the basic polarity training with Bruce in California in 2012 and was deeply touched by the work. I began to integrate some of the basic polarity therapy into my therapeutic massage practice and always knew that I would further my training with Bruce one day. Well, the day came and even having had a taste of the magic of polarity therapy/somatic emotional release 'a la Bruce' in 2012, I could not have imagined HOW MUCH DEEPER this work would take me into my own authentic way of Being in this body and in the world as well as with my work as a massage therapist, now polarity/somatic emotional release therapist. Bruce is truly a shining example of Divine Intelligence in action. My gratitude for his ability to lovingly share the profoundly transformative potential of this work with such grace, intelligence and PRESENCE (and many puns) is inexpressible. Since my return from incredible India where the course was held, I have noticed a subtle source of energy and kind of inspired confidence that I have not detected before, both in my work and life overall. I can't quite put it to words but it has a quality of something that is surging up in my body like a well as opposed to something I've cultivated personally. This work opens you in ways you can't imagine and then you yourself become an open channel for the work to assist others. It's a beautiful exchange. Bruce, I can't thank you enough. It's exactly the 'KaPOW' I've been wanting to add into my bodywork practice, not to mention my own life! " OM NAMAH SHIVAYAH! Tannis

---

Testimonial...







" I just completed an 18 day intensive course with Bruce Burger in Tiruvanamalai, South India. This was my first encounter with Bruce on any level, so I entered the experience with little understanding of the breadth of his teaching and with few expectations. It was a choice made from an intuitive sense of rightness and ripeness,

As a veteran and professional in the human growth potential, well...I have one colleague who calls me "BTDT"---"Been There-Done That", I came thinking that this would be a healers' refresher course for me. While some of the techniques and perspectives were familiar to me, what Bruce evoked in his teaching and well designed course was profoundly personally healing and created a dramatic shift in my perspective as a healer.

It is difficult to separate what was taught in the course and who Bruce Burger is as a highly evolved being who brings all of himself to each moment of his teaching...both depth and lightness of being, compassion and detachment, a sense of humor and incisive focus on staying on track with the material he is intent on presenting.

The days were full but well balanced with a relaxed flow of meals, exercise, chanting, presentation, demonstration, practice and integration. The flow is so well designed and orchestrated, it seems seamless and each day builds on the previous for an organic ripening of the learning process and its assimilation..

Bruce creates a beautiful atmosphere which is respectful, kind, playful, spiritually nourishing & effectively educational.. It is truly an opportunity for an immersive pilgrimage into the rich, rich culture of Mother India as well as for personal healing and retreat and expanding, refining and adding new tools to ones healing tool box. The oasis of a retreat center, the beautiful host family, the sacred mountain Arunachala, the profound Shiva energy that permeates the region, the field trips and the deep dives into the Self make for a rich tapestry of immersive learning, healing and and refining ones ability to create healing for another with such a do-able price tag...I recommend it highly to anyone felling the call."

Chezspri Fischer RN, MA